Car Show
595 South Eighty Eight Rd
Carmichaels, PA
Trucks (4X4s) and Motorcycles Welcome
Saturday, August 7th, 2021
Car Registration ……….. 10am ($10/car)
Car Show …………………….. 11am – 3pm
Information and sponsors will be updated as needed.
Great drive-in food
WANB Radio's Doug Wilson, The Greaser
50/50 Raffle (Humane Society)
Chinese Auction (Humane Society)
Windshield Plaques to First 100 cars
16 Trophies Awarded
Receive 3 FREE Chinese auction tickets when you bring pet care items to the car show (cat/dog food, clay cat litter etc). All donated pet items benefit the Humane Society of Greene County.
See www.greenepet.org for list of needs.
For details including early car registration:
Skyview Drive-In
P.O. Box 351
Carmichaels PA 15320
Phone: 724-966-9433
Email: skyviewdriveinpa@gmail.com
Early registration information:
Complete the attached Registration form and mail with the $10 registration fee.
Car Show Flyer
Car Show Judging Sheet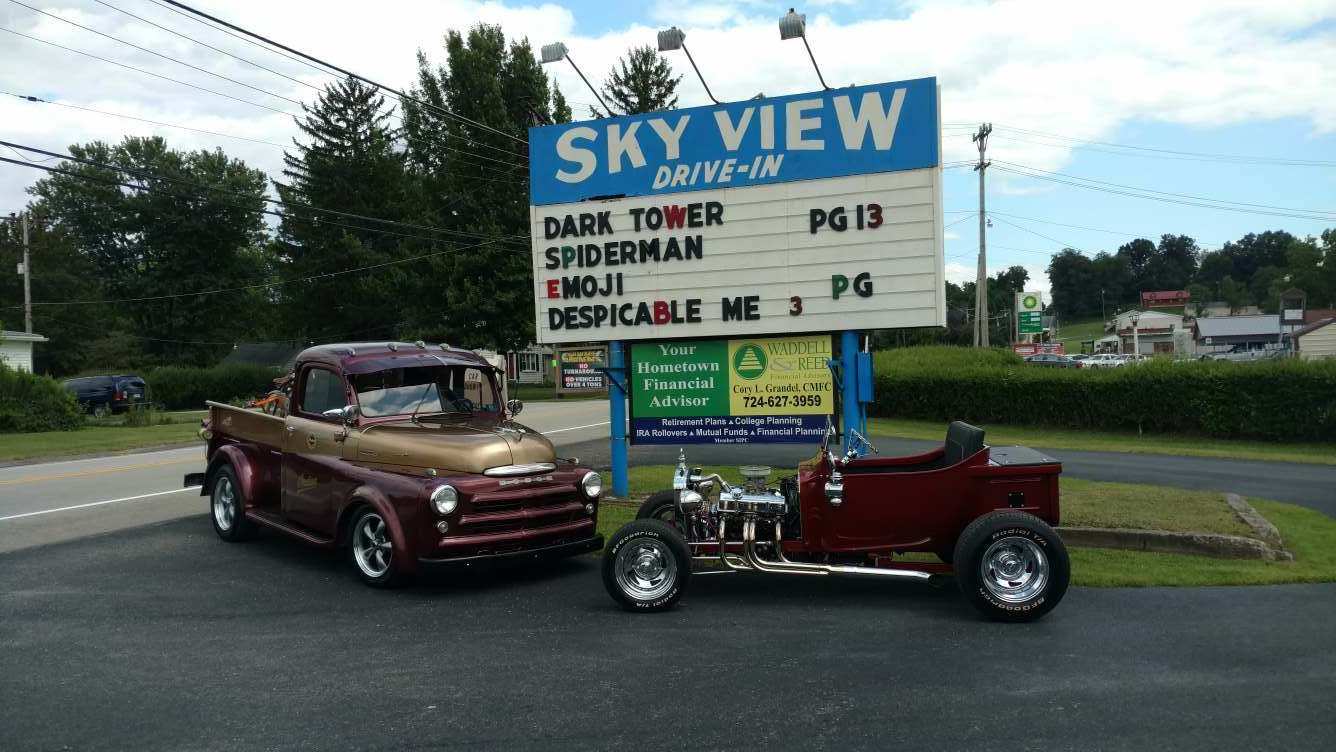 Many thanks to our Supporters
Kelly Auto Supply
Brodak Shop-n-Save
Masontown Trophy
Carmichaels Area Chamber of Commerce
Greene County Chamber of Commerce
Proceeds benefit the Skyview Drive-In digital projector conversion and the Humane Society of Greene County